PRIMOŠTEN – CAMP ADRIATIQ ***
Camp Adriatiq is situated about 2 km from Primošten. The part of camp is reception with exchange, many sanitary facilities at a higher level, restauration, cafe, supermarket, playground for voleyball, football, tenis court, outdoor fitness machines, playground for kids etc. In the season there are also animation programs. The huge advantage of this campsite is the fact that the accommodation capacity is located in the immediate vicinity of the sea and pebble beaches; the caravan is located right on the beach.
Walking and Trekking
Rental of sailboats
Tennis
Beach voleyball
Football
Table tennis
Basketball
Beach bar
Outdoor fitness
Excurions:
Visiting nearby cities Primošten, Šibenik, Trogir and Split
Visiting beautiful National parks Krka and Kornati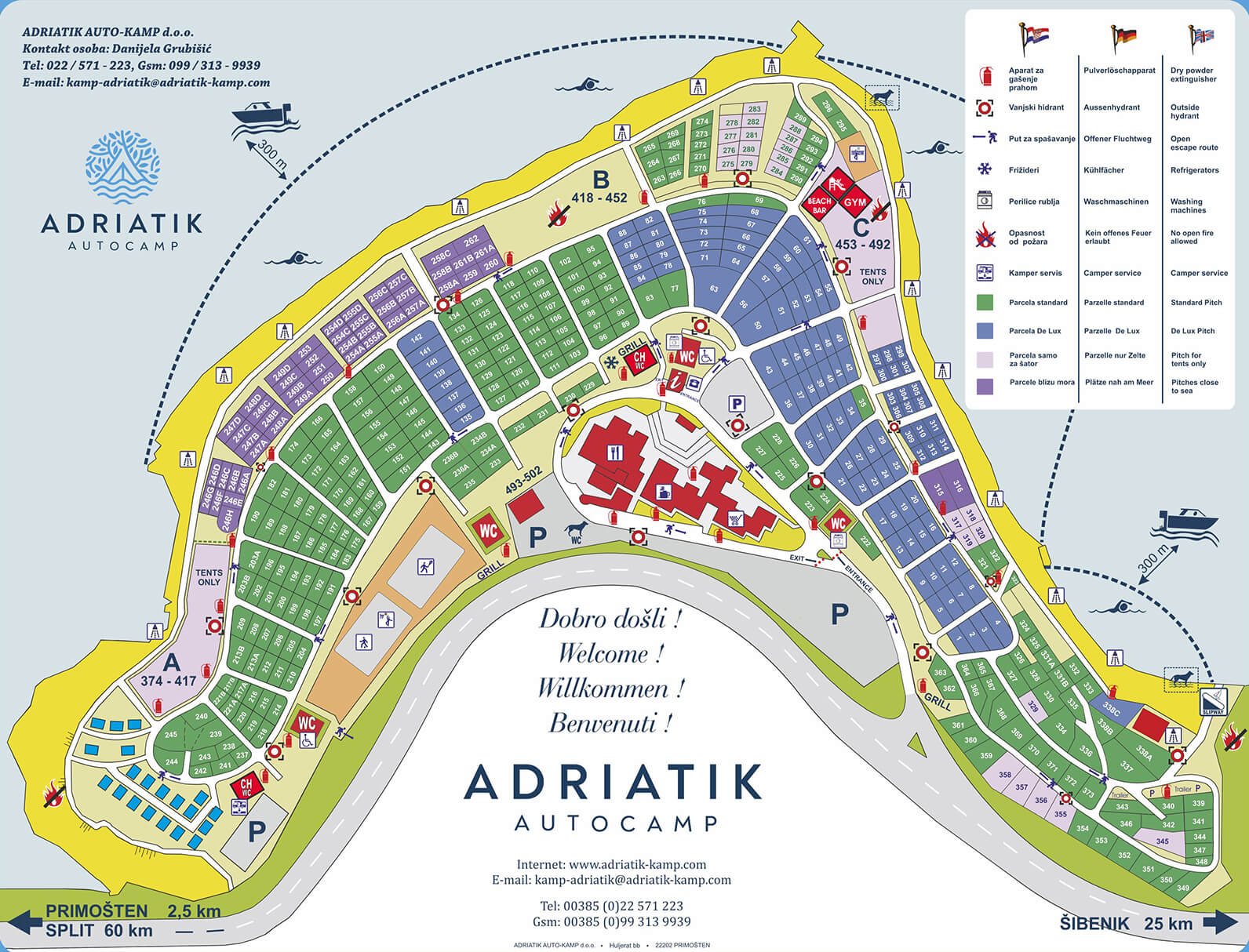 The modern glamping tent is generous in space and has plenty of storage. it is ideal for a multiple night stay away from the busy parts of Croatia. the amenities block is kept clean and the showers exceeded my expectations. the park has multiple swimming spots and the tree coverage makes for great relief from the Croatian sun.
Near to the beach. It was spacious and comfortable to pack up the stuff. The cooking facilities were also adequate.
Great campsite, accommodation close to the beach. Great Vacation! thank you!